Why Buy a Used Car From a Dealership Instead of an Owner?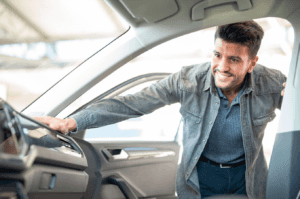 You have a lot of options when shopping for a used vehicle. And one of the first choices you'll be faced with is whether to make your purchase from a dealership or from an owner. 
In most cases, buying from a dealership proves to be advantageous over a private sale, and below are five reasons why. 
1. Protection
Buying a used car from an owner is a gamble. Are there any underlying issues with the car? Has it been in an accident or had major repairs? Owners are not bound by the same consumer protection laws as dealerships when it comes to disclosing information about a vehicle's history or condition, and it's not uncommon for buyers in private sales to end up with a lemon. 
Plus, many dealerships like us offer certified pre-owned vehicles that have passed a rigorous inspection before being added to the inventory along with CarFax 1 Owner vehicles.
2. Financing
If you purchase a used car from an owner, you'll need to pay the full amount all at once. And if you don't have the funds for that, you'll have to go through your bank or credit union to work out a loan. 
Used car dealerships have financing options that are often even more generous than the bank and give you greater flexibility for your finances when buying a used car. 
3. Greater selection
When looking at used cars for sale at a dealership, you might find five vehicles of the same make and model from which to choose, each one offering a different color, trim level, features and accessories, mileage, and more. 
4. Trade-in ability
If you have a vehicle to get rid of, a used car dealership makes it easy by offering you fair market value without the hassle of having to post your car for sale and deal with potential buyers. 
5. Convenience  
One of the biggest advantages of buying from a dealership instead of an owner is the ease and convenience. All of your inventory selections, vehicle trade-in process, and financing are right there in front of you in one place and you can be in and out with a fresh set of wheels in no time. You can also use search filters to focus in on the exact type of vehicle you're looking for. And at West Hills Autoplex, you can even buy a car online and we'll deliver it right to your driveway! 
Shop West Hills Autoplex
If you're now convinced that buying a used car from a dealership is the way to go, your next move is likely to search for "used car lots near me." But there's no need for that. 
You'll find some of the best selection of used cars in Seattle right here at West Hills Autoplex in Bremerton, WA. Our wide selection, generous financing, and trade-in ease make us a one-stop-shop for used car shoppers. Visit us online or in person today.