Which Used Cars are the Most Reliable?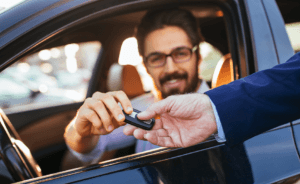 When shopping for a car, you want to be sure that it checks off all the boxes. It needs to be versatile, capable, and most of all, reliable. However, reliability means different things to different car buyers. That's why you need to be diligent and careful during the car-shopping process. Read on to find out which kinds of used cars are the most reliable.
Best Used Car Options Available in Seattle, WA
Here are a few examples of dependable vehicles in their own categories.
Best Sedan: Honda Accord
Honda has been recognized for manufacturing cars that last for a very long time with low maintenance and repair costs. The Honda Accord is a sleek yet sporty sedan with smooth handling and performance, and you can expect it to maintain its high level of quality for years to come. The Honda Accord has achieved a high reliability rating year after year with each of its iterations, so you know that you'll have a great experience with this car.
Best SUV: Honda CR-V
Like with sedans, Honda delivers an amazing sport utility vehicle with the CR-V. Featuring enough space to handle all your cargo without compromising on passenger comfort, and the quality craftsmanship that's synonymous with the Honda brand, the CR-V is the vehicle to choose if you're looking for a reliable SUV.
Best Truck: Toyota Tacoma
A reliable pickup truck means a safe pickup truck. You want something that not only conquers obstacles and handles all manners of terrains, but one that will also keep you and your passengers protected. That's where the Toyota Tacoma comes in. This rough and tough pickup scores high on the reliability sale, giving you peace of mind in knowing you're safe when on (or off) the road.
Shop Reliable Used Cars in Seattle, Washington
If you're on the hunt for reliable used cars in Seattle, why not stop by West Hills Autoplex? We have hundreds of used cars with low mileage currently for sale at all of our several locations. Contact us today and find out how you can take a used car for a test drive.