West Hills Auto Plex
It All Started With A Handshake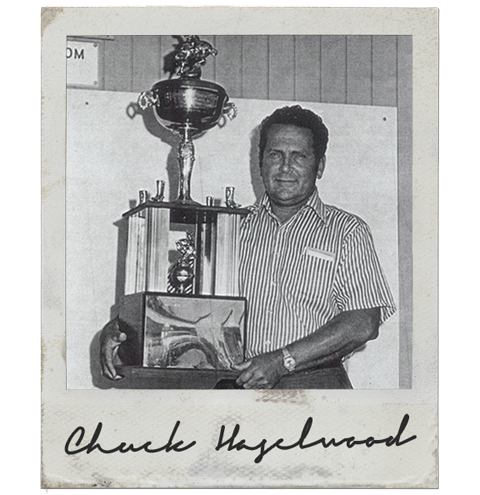 1923-1948
Rise Of Chuck
Charles Haselwood was born on May 11, 1923 in Ellensburg, WA. Rather than remain in Ellensburg with his family to follow in their footsteps as a farmer, Chuck made the decision to hitchhike to Bremerton to begin a new life. Haselwood worked at the Speed Service gas station in downtown Bremerton. He left Bremerton briefly to serve in the army under General Patton.
Upon his return to the US, Haselwood opened his very own gas station. During the time that Chuck co-owned and operated the gas station, he also sold used cars on the side and found success in the industry.
1949
30-Day Warranty
Chuck Haselwood opened up his first used car dealership in downtown Bremerton on 6th Street. He offered a 30-Day Warranty - unheard of at the time - and built his business on putting the customer above everything else.